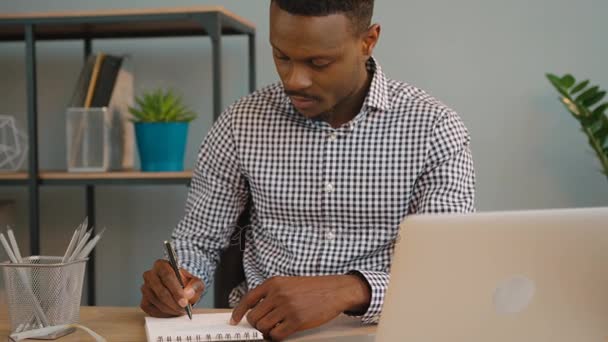 Are you Worried that you don't have an A-grade business proposal writing service at your fingertips?
If you need a winning business proposal, our seasoned business proposal writers will consult with you. We will then customize, write/edit, and optimize your proposal. For the past 27 years, our business proposals have generated more than $6 billion in new revenue for our clients. If we don't think we can help you succeed, we will not accept your business.
Unlike a business plan which is created to run a company or raise capital, a business proposal is a bid to obtain business. There are two types of business proposals
For Solicited and Unsolicited Proposals
GuageConcepts helps organizations win new business by preparing solicited and unsolicited proposals. What's the difference? A solicited proposal is one developed in response to a formal request. For example, if you receive a Request for Proposal (RFP) to which you would like to respond, we'll prepare a solicited proposal. These proposals must follow the solicitation requirements.
On the other hand, if you want to present your product or service to a client and there is no solicitation document, we'll prepare an unsolicited proposal. These proposals allow greater flexibility, but both require a winning strategy.
A Competent Partner
We understand that a proposal represents a first impression of your company, a marketing tool, and a new business opportunity. Also, we know that it can create obligations of performance and even present opportunities for loss. For all of these reasons, proposal writing is serious business. Given the important consequences of our work, we maintain a competent team of proposal professionals. If you are interested, learn more about our team.
We remain steadfast in our meticulous attention to detail and transparent in our writing processes. Our clients receive daily opportunities to review the work in progress, provide feedback, and request changes.
WHAT ARE YOU WAITING FOR?
WHY YOU NEED OUR PROPOSAL WRITING SERVICE?
Three Key Elements
Targeted
We seek to uncover your prospective client's needs, challenges and best solutions. A winning business proposal requires optimum communication and is best written in the language of your potential client. For example, if the proposal will be evaluated by the marketing department, we will use marketing jargon.
Superior Solution and Benefits
The recipient must understand why your solution is superior to all others. The proposal must clearly demonstrate the benefits to be gained and losses to be avoided by doing business with your company.
Credibility
Recipients look for proof of your ability to deliver your product or service on time and on budget. Where possible, we include qualifications, customer endorsements and industry-related data. We will also include contingencies and metrics that demonstrate your competence.
Keep in mind that you may not win every bid. You will win the proposals where you demonstrate that your company can best solve the needs of the prospective client.
An Optimal Business Proposal requires some or all of the following
1. An irresistible business proposal cover letter
2. Optimized executive summary
3. Understanding of your prospective client's challenges
4. Your client's needs, objectives, and commitments
5. Your strategies and how they best meet your prospective client's needs
6. Your strategies and how they best meet your prospective client's needs
7. Your strategies and how they best meet your prospective client's needs
8. Your optimal solution
9. How your optimal solution benefits your client
10. Your unique value proposition: why your solution triumphs over all other options
11. Comparable success vignettes
12. Costs in money, time, people, and other resources
13. Significant issues and deadlines, if necessary
14. Your prospective client's return on investment
15. Profile of your company, testimonials, reviews, references, samples
16. An irresistible request for the contract
Government Proposal Writing Services
You get nothing in the government contract business when you finish second.
Our meticulous government proposal writers have produced winning proposals for most of the U.S. government agencies for 27 years. We take utmost pride in maintaining our 92 percent success rate. Our RFP proposal writers have captured almost $5 billion in government contracts for our clients. If you are responding to a government RFP (Request for Proposal), we will work tirelessly with you to create your optimal response, including:
Meticulous Review and Analysis
We conduct a comprehensive review of the RFP and associated documents to determine the requirements, level of risk, and optimum strategy.
Optimum Project Management:
We manage the entire RFP process including gathering essential in-house information, writing the proposal, and monitoring deadlines for team approvals. We make sure your proposal is submitted on time.
Unequivocal Compliance
Our custom compliance matrix details the necessary elements to ensure compliance with the evaluation criteria and all government RFP requirements.
Focused Proposal Outline/Design:
We produce a custom outline according to the RFP requirements and the optimum response strategy. We create the layout, format and graphics to best align with the proposal theme.
Relevant Certifications:
We include suitable certifications and licenses to reinforce the value proposition.
Optimized Documents:
We review, edit, proof read and optimize all required documents. When several subject matter experts provide content, we create a common optimized voice throughout the document. Optimal quality control is our benchmark.
SEE OUR EXPERIENCE BELOW
Our proposal professionals have a proven history of preparing business proposals that win. Since our founding in 2015, we supported clients across diverse industries, including:


Aviation
Automotive Electronics
Banking
Business Process Engineering
Business Services
Call Centers
Construction
Construction Management
Cyber Security
Data Analytics
Debt Collection
Energy
Engineering
Environmental Remediation

Event Management
Facilities Management
Fitness Centers
Health Assessments
Hotels
Information Technology
Insurance
Inventory Management
Legal
Logistics
Manufacturing
Marketing and Outreach
Refuse and Recycle Collection
Robotics

Network Integration
Outdoor Tourism
Printing
Public Art
Research Management Systems
RFID Technology
Scanning and Document Preparation
Security Services
Software Development
Speech Coaching and Writing
Staffing
Systems Design
Translation Services
Our Proposal Development Services
For some clients, we follow their existing proposal development processes and our writer augments their team. For others, we implement our own processes and lead proposal development from start to finish. As a full-service company, we're able to provide support across the proposal development life cycle. In addition to business proposal writing services, we provide the following support:
1. Federal Proposal Writing
2. Government Proposal Writing
3. RFP Writing
4. Graphic Design
5. Proposal Management
6. Editing
7. Proposal Review
8. Production
9. Orals Coaching
Need a Proposal Writer?
Are you presented with an opportunity that's too important to lose? Count on our business proposal writing service to improve the quality of your proposal.
Kindly Contact us via E-mail: info@guageconcepts.com or Whatsapp / Call: +2349081844811
Do you need an advice on the best Proposal to win your Next Client?
CONTACT US